RLW - Rail Logistics Way
Daily railway connections with direct forwarding towards North Europe
Highly qualified domestic logistic services
Road transports (FTL & LCL trucks)
Sea transports (FTL & LCL container)
Air transports with partner
We are strategically located in Modena,
in Emilia-Romagna region. This favorable position allows us to manage every client demand efficiently by offering intermodal services and direct railway transports with daily departures towards all Europe, especially from/to Scandinavian countries (Denmark, Sweden, Norway) and Finland.
Daily pick up & delivery
Italy / Europe
From Monday to Sunday
we offer daily train departures towards
all European destinations,
in particular Scandinavia,
with guaranteed delivery
of only 5-6 days.

ITALY
Your shipments can depart daily from our terminal in Modena, through express delivery abroad and in Italy
(24-36 h for pick up and deliveries
in North Italy, 36-48 h for Centre Italy,
and at most 56 h for the islands).
SCANDINAVIA
Thanks to the strategic position of our partner terminal we can deliver every day your goods optimizing the consignment costs and considerably reducing the delivery time.
EUROPE
Weekly departures to Germany, Rumania, Benelux, France, Russia.
The quality of a competitive service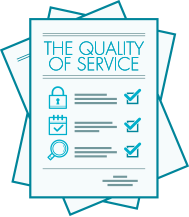 Our specialized railway department constantly supervises
all the movements and the position of wagons and trains during the route,
thus guaranteeing the highest quality service and updates
to all the participants in advance regarding
the arrival time to the destinations.
RLW is also at your disposal for the custom documents management,
if necessary to pass the borders.